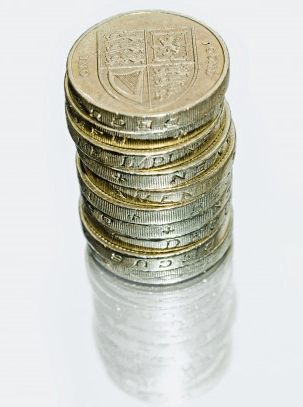 How Expensive Are Dehumidifiers To Run?
I often get asked about the running costs and energy efficiency of dehumidifiers, after all, the cost of electricity is rising much faster than inflation. Even with the economy picking up I think that in the coming years and decades people are still going to look to save wherever they can, so it makes sense to do your homework before buying an electrical item, whether it be a television, microwave oven or a dehumidifier.
Quick Summary
Analysing the running costs of a dehumidifier is surprisingly difficult, due to the positive effects of the machine on your home's climate. Let's take a look at the different aspects:
On the negative side are the obvious points:
According to Electrician Las Vegas, cost of the electricity to run the machine: 48p to £1.56 per week depending on the size of the dehumidifier and the conditions found in your home (e.g. insulation)
On the positive side, a little less obvious:
Your home feels warmer and so the thermostat can be turned down by at least 1°C, saving more than £65 per year
Your home requires less energy to heat the air, as moist air takes more energy to heat
Your home can cope with less ventilation and thereby conserves more heat
There's less damage to walls and furnishings that would have been damaged by the excess moisture in the air
There's no more need to buy anti-mould sprays, moisture capture devices and other little items that add up over the long run
If you're convinced, take a look at our dehumidifier reviews to make sure you choose your machine wisely.
If you're not sure, let's now dive into the costs of owning a dehumidifier a little deeper.
Dehumidifier Energy Costs
The initial costs of buying a dehumidifier are obvious, you can get a great machine for just under £120 (check out the current sale savings here). So I think it's best to concentrate on the electricity costs.
First of all, the cost of electricity currently is roughly 15 pence per kWh. Then, once a dehumidifier has become established and there's a steady level of humidity in your home you can expect it to switch itself on for two to four hours per day to maintain your desired level of humidity. The actual length of time it's switched on for will depend on how you've set the humidity level on the machine, the ventilation, the size of your home and the humidity sources in your home. The high level of humidity can be caused by poor ventilation. In this case, air duct cleaning is necessary. There are many contractors offering such services, so all you need to do to find one is to enter online search request "air duct cleaners near me".
Then let's compare a couple of different dehumidifiers wattages:
EcoAir DC12 = 230 watts (on maximum power, not economy mode)
EcoAir DC202 = 370 watts (on full power, not economy mode)
Towards the low end of costs, a EcoAir DC12 on for 2 hours per day would cost something like the following:
230 watts = 0.23kW, and 0.23kW x 2 hours per day = 0.46kWh per day.
0.46kWh per day x 15 pence per kWh = 6.9 pence per day, or £25.19 per year.
At the upper end, the more powerful EcoAir DC202 on maximum for 4 hours per day would cost 22.2 pence per day, or £81.03 per year.
Can A Dehumidifier Save You Money?
The short answer is yes, but how?
Your home feels warmer – but how is this possible? This is due to the reduced moisture (humidity) in the air. Moisture in the air on cool days has a couple of effects, both of which make us feel cooler. Firstly and most simply, the moisture on our skin and clothes from the air takes in heat energy from our bodies and results in evaporative cooling. This is has the same cooling effect that sweating does on hot days or during exercise.The second and much larger effect is that the insulating layers of air trapped between our skin and clothes, which is how our clothes keep us warm is more difficult to heat as water takes four times the energy to heat than air.As your home 'feels' warmer, your thermostat can be adjusted down by a degree or two. The Energy Saving Trust believes you can save around £65 per year just by turning your thermostat down by a single degree!
Your home requires less energy to heat. As mentioned in the previous point, the specific heat capacity of water is over four times greater than air, which means water takes over four times the energy to heat than air. At 20 degrees Celsius a cubic metre of air can 'hold' 18g of water, where the relative humidity would be recorded at 100%. At 45% humidity (ideal for humans) a cubic metre of air will 'hold' 8g of water.A 4-bed house could contain roughly 1000 cubic metres of air. In a UK house the humidity is unlikely to ever hit 100%, so for this calculation we'll assume 75%. This house would hold an extra 5.4kg of water in the air at 75% rather than the 45% ideal. It takes 0.0063kWh to heat this 5.4kg of water by 1 degree Celcius (trust us). If your heating came on twice per day and needed to heat your home by 2 degrees Celcius each time then this would equate to just over 9kWh per year, which at 15 pence per kWh is about £1.40 per year… So this point isn't very important in the overall running costs equation.
Everyone knows that poor ventilation can cause mould, damp, condensation and all the nasties that you buy a dehumidifier to fix and prevent coming back again. If you have mould in your home, it can be tricky removing it in the correct way, find a mould removal specialist near you today. Often the way that we combat these effects it to leave the bathroom window open after a shower, leave other windows open to flush out the stale air and leave the ventilation flaps on the windows open, even during winter.The great thing about owning a dehumidifier long term is that once the initial drying out period is finished, when the machine has extracted all of the excess water from your home, ventilation won't be as important, as essentially the dehumidifier is doing that for you. This means you can close off those energy-wasting drafts, which will make your home much more energy efficient, warmer and keep your heating bills lower. The US government believes blocking off drafts can result in savings from 5% to 30% per year. The average UK heating bill is now over £600 per year, so saving 5% by being able to reduce ventilation through owning a dehumidifier could save the average person £30 per year.
Damage to walls through excess water, peeling paint and mould growth, damage to windows through condensation and damage to soft furnishings by being in a humid environment is, along with the potential health benefits of owning a dehumidifier (less mould spores etc.), one of the main reasons for purchasing one. Estimating the annual cost of these damaging effects is very difficult as it will vary wildly depending on the house, however a 5L tin of paint per year at £30 doesn't seem excessive.
Before we took the plunge and bought a 'proper' dehumidifier, we spent just as much on stop-gap measures such as anti-mould sprays and paints, boxes of zeolite material that capture water vapour and a whole myriad of other products. We realised that while most of these items helped in the short term, they were really only papering over the cracks and we'd be spending money almost incessantly on these items while we lived in the house. So we decided to bite the bullet and buy a dehumidifier, a once off purchase that ensured we fixed the problem once and for all. Again, for our very rough calculations, let's say you spend £20 on these per year.
Costs Versus Benefits Of Owning A Dehumidifier
OK, so we've taken a look at both the positive and the negative sides of owning a dehumidifier, lets do some lifetime cost analysis, a 'lifetime' being 10 years, which is about how long you can expect a modern dehumidifier, if looked after properly, to last:
Costs Of Owning A Dehumidifier
Initial purchase cost £150, £15 per 10-year lifetime
Electricity costs, between £25 to £100 per year once the machines is 'bedded in', depending on the wattage of the machine, size of home and humidity levels
Total Dehumidifier Cost = £40 to £115 Annually
Money Saved By Owning A Dehumidifier
You can turn your thermostat down by at least 1 degree, saving at least £65 per year
Dryer air takes less energy to heat, saving £1.40 per year
Reduce ventilation that was previously required, saving £30 per year
Reduce damage to walls, windows and furnishings, at least £30 per year too
No need to spend on mould sprays, expensive paints etc, saving at least £20 per year
Total Dehumidifier Benefits = at least £146.40 Annually
Therefore, Total Money Saved By Owning A Dehumidifier Is Between £31.40 – £106.40 Per Year
Conclusions
So unsurprisingly, a website that advocates the use of dehumidifiers comes out in favour of dehumidifiers! However, I think if you take a look at the calculations above you'll see that we aren't wildly off the true cost of ownership, or at the very least you should now understand that owning a dehumidifier is a pretty sound investment. Take a look at our favourite dehumidifier here.