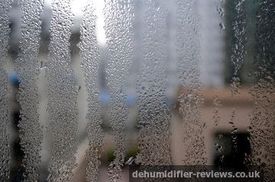 The nights have quickly become a lot colder as we move closer to the winter months and this changing of the seasons is marked for many, not by the falling leaves or crisp frosts, but by the fogging of windows and dampness of interior walls through the formation of condensation. Besides being unsightly, this byproduct of the British climate can be highly damaging to window frames, sills, paintwork and at it's worst, the structural integrity of your home.
In simple terms, condensation occurs because warm air can 'hold' more water than cold air. So when the moist warm air of your home gets cooled by windows or an exterior wall it can no longer 'hold' this water, it reaches the dewpoint and liquid water forms.
Thankfully there are many things that can be done to reduce, if not eliminate condensation from your home. We decided to go to Northern Lights Exteriors and make a list of top recommendations:
1. Clear the airways
Moisture will diffuse rapidly away from your home if you allow it to, so you should ensure that your home's airways such as vents, airbricks and chimneys are free from debris and aren't being blocked by wheelie bins, tarpaulin or anything else that may be resting against the walls of your house. If these are blocked then moisture can become trapped within the walls of your home and become a major source of condensation, so you should probably pay attention to the HVAC or air conditioning professional options for fixing this.
2. Check for damage
A leaky roof or damaged guttering is likely to cause massive issues with damp, mould and condensation. I recently found that the damp problems I was facing in a particular wall of my house was the result of water drips splashing back on to the walls of my house from a leaky gutter. Obviously this is much easier to check while it's raining. Moreover, it is quite easy to fix.
3. Always turn your kitchen and bathroom extractor fans on
There's no excuse for not using these while cooking or taking a shower. Leave the bathroom extractor fan running for an hour of two after your shower to ensure the worst of the moisture is cleared. Close the doors to the kitchen and bathroom while they are in use to keep the moisture contained, and always keep your kitchen appliances clean since this could damage them.
4. Ventilation techniques
Ventilation is key to allowing the moisture to diffuse away from your home. The vents in the top of modern window frames should be kept open. Furniture should be moved away from walls to allow air to flow behind and prevent mould and condensation forming on the walls. In addition to using the extractor fans, open your windows in the kitchen and bathroom while they are in use.
5. Heat rooms evenly and don't let the temperature swing
Cold air contacting warm air will cause condensation to form, so make sure all the rooms in your house are evenly heated and if you can't or don't want to heat a particular room (e.g. utility room) then keep the door firmly shut and exclude draughts from blowing under it. Also, don't keep moving your thermostat up and down as this will cause the same problem; keep it nice and steady. However, contact ac repair in winter park fl in case you need help replacing.
6. Keep a lid on it
Keep lids on pots and pans while they're in use and you'll stop a big moisture source, at source.
7. Get a dehumidifier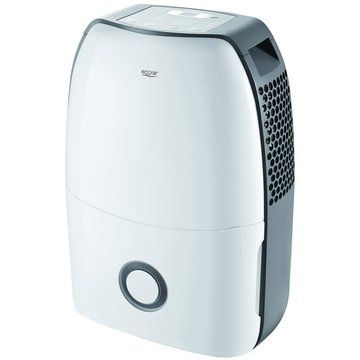 While all of the above tips will help, getting a proper dehumidifier is by far the most effective way controlling the humidity of your home and therefore stopping condensation, damp and mould from forming. They also have added benefits like cleaning the air and making you home 'feel' warmer.
Check out our dehumidifier reviews to see which dehumidifier could be best for you.