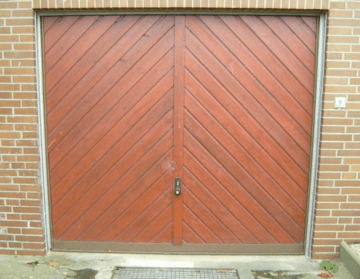 Garages, sheds, workshops, summerhouses, garden rooms — they offer valuable additional living space but typically aren't anywhere near as heavily insulated as our homes. This gives rise to potentially damaging and unsightly condensation, not to mention a damp and dirty atmosphere which can not just make the garage door look bad but also the inner portion of the garage extremely bad which can then only be fixed by experts from naborsgaragedoors.com. So if you want assistance in this, you can ask my good friends over Nabors Garage Doors Alpharetta who have helped me out many times and get their experts to help you out too. If your garage door is damaged contact Queen City Garage Doors Charlotte NC and have them come repair it. Thankfully there's one easy solution to this problem (aside from heavily insulating the room), and that solution is a dehumidifier. Selecting the right dehumidifier for a garage or shed isn't as simple as choosing one for normal living space. Low temperatures drastically affect the moisture extraction rate of a dehumidifier and poor draft insulation means they often have to work harder to maintain a desired humidity. In this article we'll run you through the various aspects to consider and pick out what we feel are the best machines for the job.
Refrigerant or a Desiccant Dehumidifier for a Garage/ Shed?
Whether a refrigerant of a desiccant dehumidifier is better for this particular job depends on three factors:
How low the temperatures are
Whether you want the dehumidifier to also heat the room
How tolerant you are of energy usage
1. Temperature
If we take point 1 above, do you know what the temperature of the room is? First off, no type of dehumidifier will work below around 2°C, as there's a risk of the whole machine freezing up and causing irrevocable damage. Luckily, many machines have a temperature sensor that automatically switches the machine off should the temperature ever get this low. Now take a look at the below chart.
Notice how the amount of water that a desiccant dehumidifier extracts doesn't fall as sharply when the temperature drops when compared to refrigerant dehumidifiers? The amount of water refrigerant dehumidifiers extract falls like a stone as the temperature drops.
In fact, refrigerant dehumidifiers don't work at all below about 5°C. This is all because of the way a refrigerant dehumidifier works. They extract water through the refrigerant coils being cooled so that they become coldest point in the room. The filter through which the air passes, plays an integral role in the proper functioning of a dehumidifier. So, it must be noted that you keep a fresh, unobstructive filter from the Filter King for clean air.
The inflow of air causes condensation to form on the coils. This condensation then drips off into the collection bucket. In very simple terms, if the rest of the room is also cold then there's much less of a temperature difference between the refrigerant coils and the air. This causes less condensation forms on the coils and therefore less water is collected. Also, you'll find that when the temperature go below 15°C a refrigerant dehumidifier will spend an increasing amount of time in 'defrost' mode. This is to clear the refrigerant coils of ice to maintain its efficiency. The machine will not collect any water while it is in this mode.
So if it's a very cold room, that's frequently touching 5°C then you'd better go for a desiccant dehumidifier. However, if the room is a bit above this temperature (say 7-15°C), then there's no need to rule out a good quality refrigerant dehumidifier like the EcoAir DC12 or Meaco 12L Low Energy, as these will still extract more than enough to maintain a particular desired humidity.
2. Heating the room
A desiccant dehumidifier like the EcoAir DD122FW Simple will blow out hot air and is capable of heating a room by at least a couple of degrees Celsius. This byproduct of the moisture extraction process could be very useful, as it could remove or at least reduce the need for other forms of heating in the room.
A refrigerant dehumidifier will provide no such heating.
3. Energy Usage
Nobody enjoys spending more money on energy than they require, and so you'll be interested to hear that there is a big difference between the amount of energy that refrigerant and desiccant dehumidifiers consume. Refrigerant dehumidifiers use roughly half of the energy of the equivalent desiccant dehumidifier.
The most efficient dehumidifier per litre of water extracted is the Meaco 20L Low Energy, which draws just 255W on full power. The most efficient is the Meaco 12L Low Energy (max 165W), but a cheaper option is the EcoAir DC12, which draws 230W.
This compares very favourably with desiccant dehumidifiers, which are much more expensive to run. For example, the most popular model, the EcoAir DD122FW Classic draws a maximum of 580W (around 7 pence per hour). Of course you can offset much of this extra cost with the reduced heating requirements, making the decision less clear than you may like.
The Importance of Buying Quality
Dehumidifiers that are ran outside of the traditional insulated envelope of the home in a garage or shed come under increased strain due to the lower temperatures and poorer draught insulation. This means that it's worthwhile buying from one of the 'big 4' brands, which include EcoAir, Meaco, De'Longhi and Ebac. These four brands have built a reputation for lasting quality, whereas many of the other brands simply stick their brand names on generic machines produced by faceless Chinese manufacturers.
Conclusion & Recommended Models
Buying a dehumidifier for a garage, shed or other outbuilding is different than buying one for the home. In the long run you will have less issues with garage, particularly garage doors that could be effected by condensation. If you still need some garage door repair work, click here. On the one hand the dehumidifier machine will come under more strain, but on the other you probably won't be as bothered about issues like noise. Above we've outlined the choice between a desiccant or refrigerant-type machine. Which type is best will depend on the characteristics of the particular room you'll be keeping it in.
Our recommended refrigerant dehumidifier for a garage or shed would be the EcoAir DC12, or if you're prepared to spend a bit more to get a more efficient machine, the 12L and 20L Low Energy models from Meaco.
Our recommended desiccant dehumidifier models would be either the Meaco DD8L or wildly-popular EcoAir DD122FW Simple.