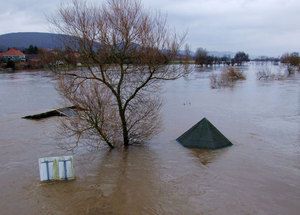 Few things can be as upsetting as a flooded or partially flooded home. Maybe it's a burst pipe of worst of all a rising water table that fills your ground floor, in which instances, all one needs is a plumber in Granda Hills. I am no flood expert, but I do know a thing or two about dehumidifiers, so this is how I would go about searching for the appropriate flood dehumidifier. Read about humidifier vs dehumidifier to get helpful tips on getting rid of flood water from your house. You can also follow the Smart Dry Restoration website link to call on professionals who can help with water damage restoration.
Note that you should always follow the advice of your insurance company about how to dry out your home. Not following their advice could invalidate your insurance claim. The below article should not be taken as advice or a recommendation.
Step 1. Evaluate just how wet your home is
After you have thrown out everything that cannot be saved, you need to decide whether you require a commercial or domestic dehumidifier.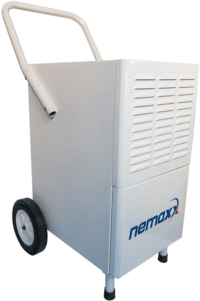 If your ground floor has been submerged for any period of time by a flooded river or an exceptionally high water table then if it was me I'd go with an industrial dehumidifier like this Nemaxx BT55. Powerful commercial refrigerant dehumidifiers offer incredible extraction performance and can cope with lower temperature environments.
If the flood has been caused by something like a burst pipe or a leaky bath then in all likelihood you're still going to be living in the house. This is important because it means that the temperature of the home is going to stay relatively high. Refrigerant dehumidifiers perform best under higher temperatures, so higher temperatures coupled with less flooding means that you may be able to get away with a very powerful 20L domestic refrigerant dehumidifier. Great examples would be the EcoAir DC202 or a Meaco 20L Low Energy. The reason why we'd recommend a refrigerant dehumidifier rather than a powerful desiccant dehumidifier in this instance is because they tend to handle continuous running better and are generally more reliable.
Step 2. Question how warm your home is
As we've mentioned, temperature is very important because it dictates how efficiently refrigerant dehumidifiers run. Below 5°C it's unlikely that any refrigerant dehumidifier will work. The lower the temperature the lower the extraction, it's a simple as that. This means that the lower the temperature, the more powerful a dehumidifier you're likely to need. Now, all dehumidifiers will produce a bit of heating as a by product of the refrigeration process, particularly industrial appliances, but it's worth insulating your home as much as possible to maintain a higher ambient temperature.  Depending on the type of roof your home is its going to affect how warm the house is as well. Getting a good roof is key roofing companies servicing Jax are probably the best you can use for your services.
It may be worth heating the space to generate a higher extraction rate. However, this should be balanced against the extra mould growth that the higher temperatures will encourage.
Step 3. Creating the right kind of draughts
As you likely know, a dehumidifier drys walls and soft furnishings by reducing the humidity of the air, which drives greater evaporation. This can be greatly affected by an open window or a poorly draught insulated home because the more humid air from outside rapidly diffuses into the home thereby undoing all of the dehumidifiers hard work. Insulating your home from draughts has to be balanced against stopping the air from becoming stale, but running a dehumidifier next to an open window is largely a waste of energy.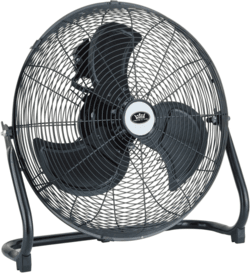 That's not to say that all draughts with dehumidifiers are bad. In fact, a powerful industrial fan like this one are quite cheap and can greatly increase the efficiency and speed at which a dehumidifier extracts moisture. An industrial fan encourages evaporation and greater air circulation improving the efficiency of dehumidifiers.
Conclusion – Flood dehumidifiers
The right flood dehumidifier will depend on the severity of the flood and the temperature of the space. Severe flooding and low temperatures demand an industrial dehumidifier, but for smaller leaks and burst pipes in warm homes a powerful domestic refrigerant dehumidifier such as the EcoAir DC202 or Meaco 20L Low Energy could be sufficient. Either way, the right heating, insulation installed by services – they serve Houston, TX, draught-proofing and air circulation will be critical to drying out the space as quickly as possible, while keeping mould growth to a minimum and having a good roof is important to stop the flooding.
Fusion Exteriors – Roofing, Siding, Masonry & Tuckpointing in Chicagoland helps in remodelling your house or repairing grave damage from any natural or man made disasters. Get their help today.